Bar Tricks Coaster To Coaster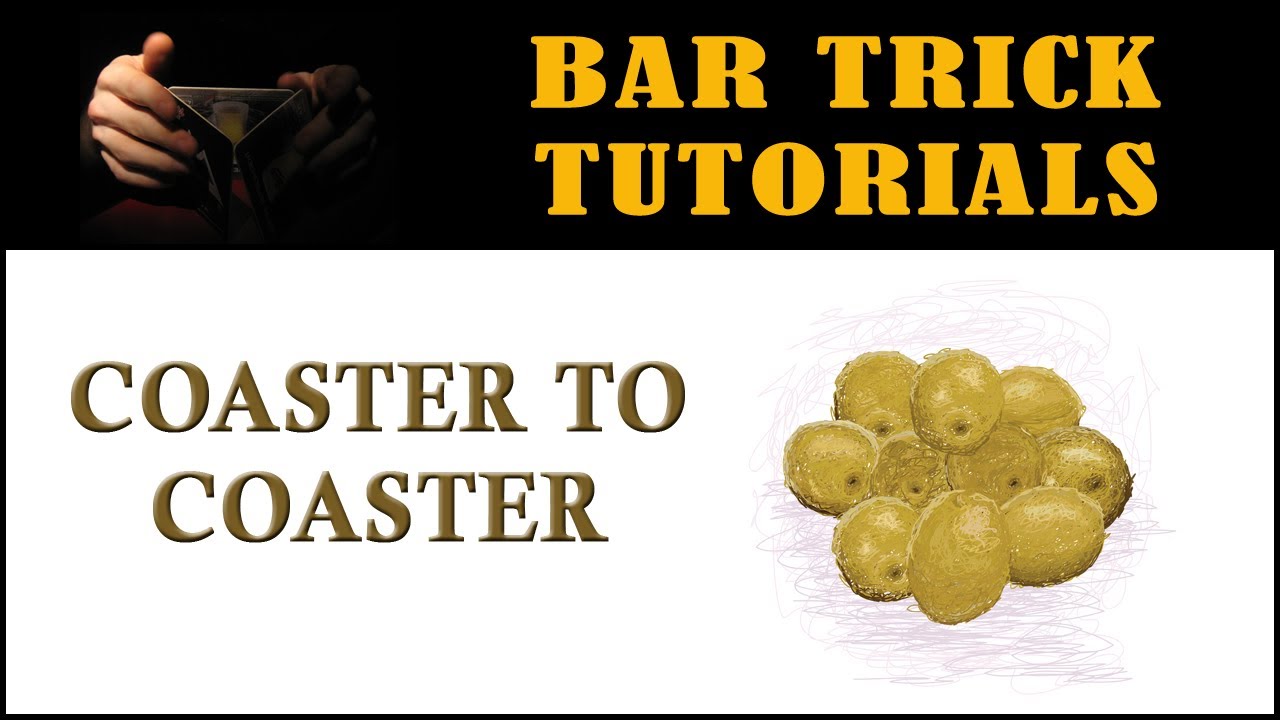 Bar Tricks Coaster To Coaster
Every good bartender should know a few easy bar tricks. Whether its a bar coaster trick or a more elaborate one that takes some time to set up, they're a brilliant way to entertain guests.
Not only do they keep guests amused and keep them in the bar longer, but they also increase customer interaction and ultimately, the bartender's tip.
In this bar coaster tricks video tutorial, Reese Richards shows you how to perform this easy bar trick that you can use for fun or to get some.
Bartending tutorials
Place two coaster apart with an olive or cocktail onion. Bet your opponent they can't get the olive from one coaster to the other without touching it.
Using a snifter glass or a wine glass thats ballooned, turn it upside-down and over the olive and start spinning until the olive is up in the glass circling the walls. Continue to spin as you lift the glass up and move it over top of the other coaster and place it down. Stop spinning to let the olive drop on the coaster and reveal it to your opponent.
Cheers!
[Video Transcript] Bar Tricks Coaster to Coaster Video Tutorial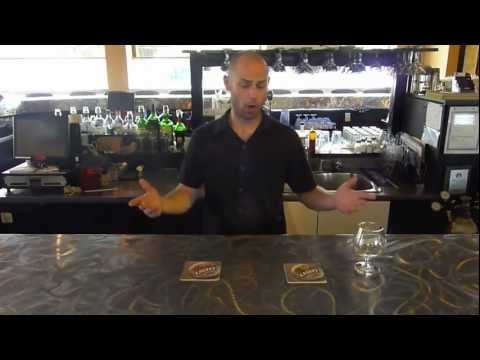 Hi there! Reese Richards here from BarsandBartending.com with another bar trick tutorial. For this bar bet, you'll need a snifter glass, an olive or cherry, and two coasters. How do you move it from here to there? The solution: Turn it(snifter glass) upside down, start spinning like a mad man. And there you go. This has been a bar trick tutorial from BarsandBartending.com.