Scotch Cocktails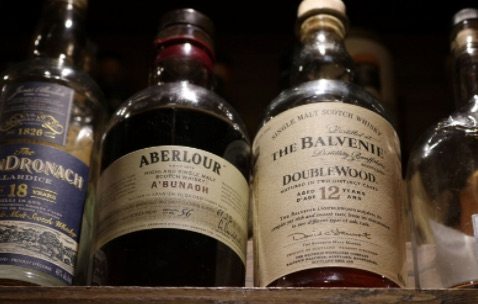 Scotch Cocktails
While you're out this weekend trying out some different scotches, throwing some new scotch lingo around, try these great scotch cocktails. They are easy to make and every bar should have the ingredients.
Rusty Nail
1 oz. of Drambuie
1 oz. Scotch
Ice
The scotch cocktail Rusty Nail has been around for awhile now and is served either in a highball glass or in a snifter (with ice or heat the snifter by rinsing with boiling water)
Highland Fling
1 oz. of Amaretto
1 oz. Scotch
Ginger Ale
Ice
This cocktail is a little sweeter than the last and is nice refreshing drink to have on a patio somewhere.
Summer Scotch
1 oz. of Scotch
1/5 oz. Creme de Menthe
Soda
Ice
It does look interesting, doesn't it? Serve in a cocktail, collins or highball glass.
Scottish Blood
1 oz. of Scotch
1 or 2 oz. of Tomato Juice
a few dashes of Worcester Sauce
Slice of Lemon
Ice
That scotch cocktail right there has the look of a hangover cure.  Whether before, during or after your night of heavy drinking, the Scottish Blood cocktail is the last on our list of scotch cocktails.
And if you're a "real" scotch drinker and you like the aged single malts, neat, I'm surprised you got this far through the page.  Seriously though, step out of your alcohol comfort zone once in a while.
Cheers!