Bomb Shots Infographic

This awesome bartending infographic is the first in a line of bar and bartending infographics we are set to release.  This Bomb Shots infographic depicts 9 awesome bomb shots (and no, as you can see, the Jager bomb is not one of the featured 9 bomb shot recipes depicted in our bomb shots infographic.) recipes.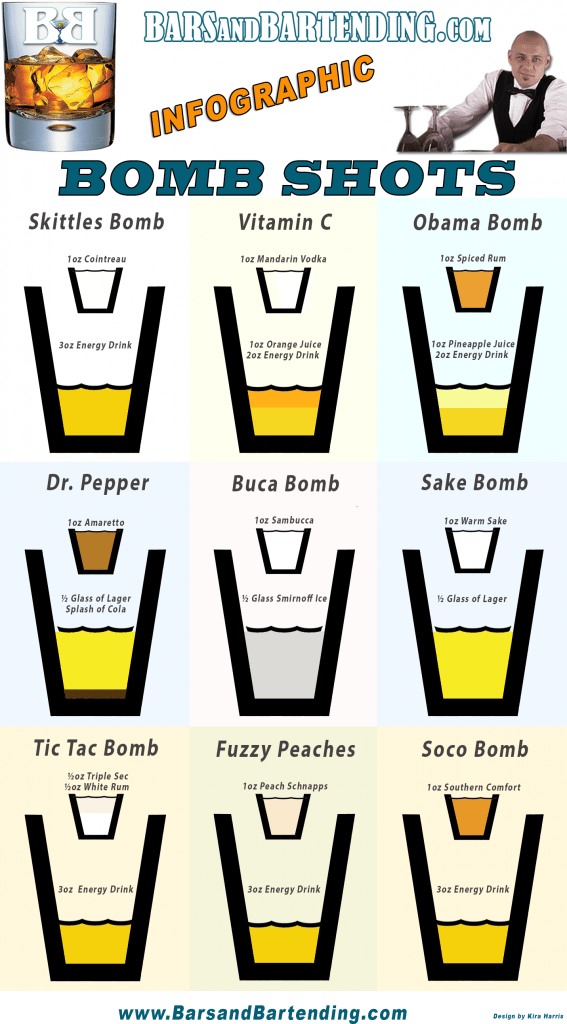 If you'd like to post this bomb shots infographic to your site, please copy / paste the code in the box below into the page on your site where you'd like the image to appear.
Share this Image On Your Site

On some social media platforms, like Facebook for example, it's not easy to share infographics because they are rectangular rather than square.
The perfect Facebook image, i.e one that fits perfectly when posted on Facebook, is 403 x 403 pixels or anything square really.  That's why we've designed this bar shots infographic with cut-out, shareable square sections in addition to the full lengthier version.
This way, you can download the image to your computer, upload and schedule it to be posted on your Facebook page;remembering to provide a link back to our site so that people can see the full version.This method will increase your shares, likes and overall interaction SUBSTANTIALLY.
So you can share this bartending infographic as is by using the code above for the full size version OR you can download either or both of the images below to your computer and then upload them to your favourite social media site OR you can share via the social sharing icons.
Bomb Shots Infographic square, shareable version (1427 x 1427 px) part 1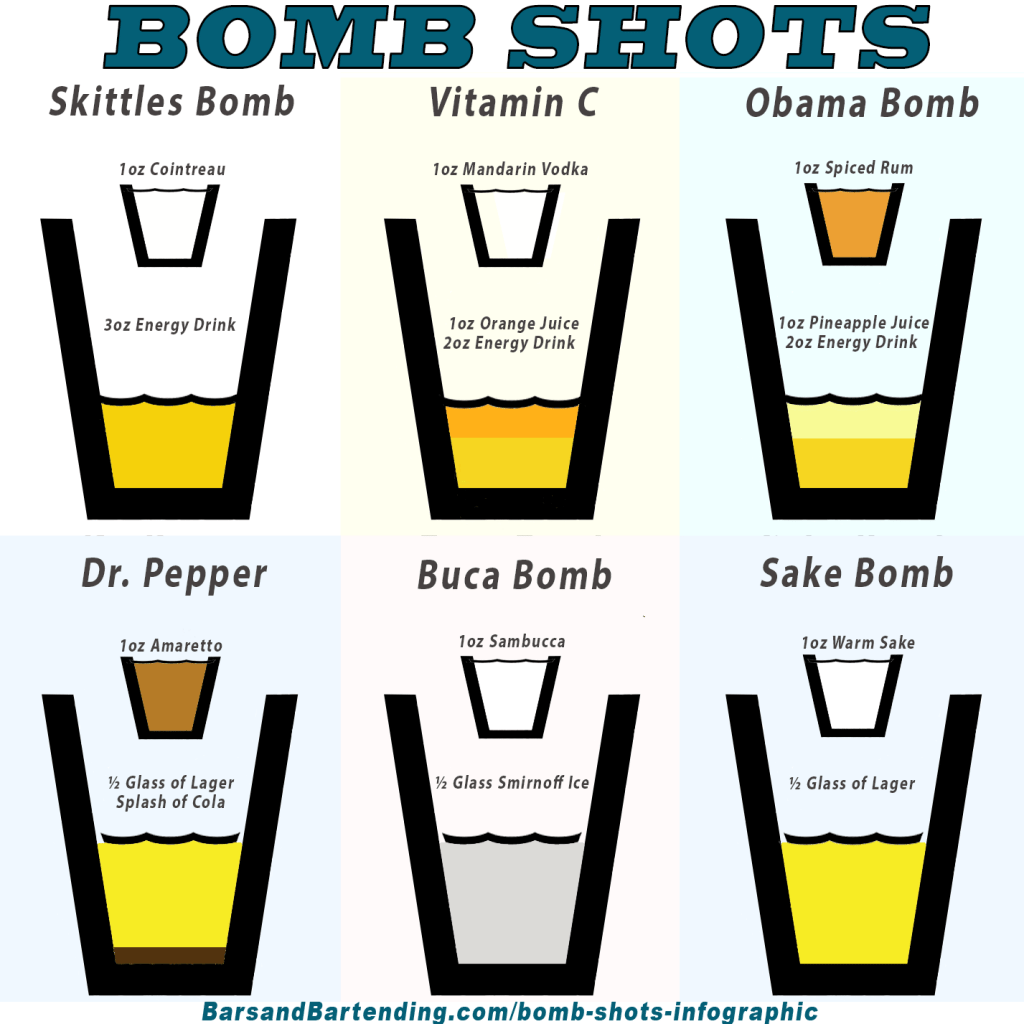 Bomb Shot Infographic square, shareable version (1427 x 1427 px) part 2
We hope you enjoyed the first in what will be a lot of future bartending infographics that you'll be seeing from BarsandBartending.com.
If you haven't already, don't forget to SHARE AND COMMENT – THANKS!