Brown Sugar and Beer Marinade for Steak
Looking for the best beer marinade for steak?  We've tried this simple brown sugar and beer steak marinade and we give it a solid two thumbs up!  You might even dream about it that night and wonder how soon you can have it again.
It is quite simple to make – one major suggestion we have for you though is to buy quality meat! If you know of a local butcher, go there.  A great steak starts with a great cut of meat.  And then a great beer marinade.
Beer Marinade for Steak Ingredients:

2 beef sirloin steaks
1/4 cup dark beer (light beer will work too)
2 tablespoons of teriyaki sauce
2 tablespoons of brown sugar
1/ teaspoon of seasoned salt
1/2 teaspoon black pepper
A couple cloves of garlic (add more or less depending on how much you love garlic)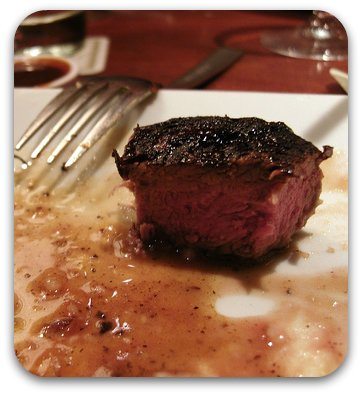 Optional:
Chopped white or green onions
Swap brown sugar for maple syrup
Add some worcestershire
Beer Marinade for Steak Instructions
Prepare your steaks marinade a few hours before you want to eat. This step isn't necessary. But it will make everything taste better since the meat has time to soak up the flavours.
Put all the ingredients into a ziplock bag and then add your steaks. Zip the bag and make sure it's locked. Now mix the bag up so the meat is covered with the marinade. You don't have to shake the bag. Just turning and even 'massaging' the meat with help the juices get into the grooves of the steaks. You can even poke holes into the steaks before putting them into the bag to help the juices get inside.

 

Leave the steaks in the fridge for a few hours until you can't wait any longer and need to try them. If you remember, come back and flip them over a few times and mix them again before putting them back in the fridge.

 

When you're ready for your BBQ, preheat your grill or BBQ until it's very hot. This is the best method for cooking steaks. It sears the outside of the steaks so all the juices get trapped inside and can't escape.
With the left over marinade in the bag, put it into a pan or pot and bring it to a boil for a few minutes.
When you're steaks are done to your liking, put them on a plate and drizzle your marinade on top. Now get ready for a mouth full of flavour!
Now you don't have to cook your steak on a BBQ but if you've got one, why wouldn't you?  This is one of the best and simplest beer marinades for steak around.  If you've tried our beer marinade for steak, we'd love to hear your comments!