Cheat Sheet Direct Download
Below is the direct link to download your free bartender cheat sheet.
NOTE: The PDF is password-protected and you NEED TO ENTER THE PASSWORD – Check your email for the password!!
If you didn't receive the email, please make sure you sign up HERE.
Or click on the image below: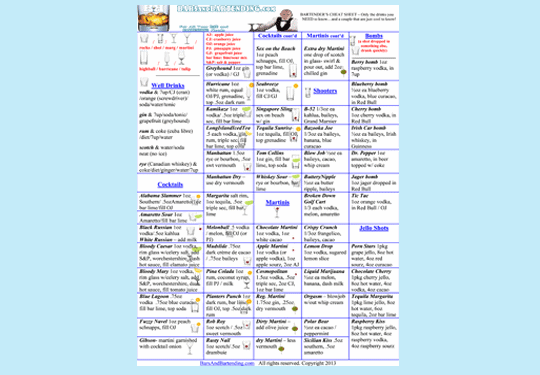 Once you click on the link or image above, it will take you directly to the PDF where you will need to enter a password.  Check your email for the password.
With some browsers, it may download the PDF directly onto your computer.  With other browsers, it may simply open up the PDF within a window.  If that happens, simply go to File -> Save Page As  and save the PDF to your computer where you'll be able to print it out.
Facebook Comments